Hosting Platform
Your site or services will run on top-of-the-line systems, with continually expanding capacity for future growth requirements. All software is secured and reviewed regularly for performance and security enhancements.
Ithought has moved from a colocation facility in Atlanta to cloud servers from Digital Ocean. This enables quicker responses to traffic spikes and outages recovery, and the ability to offer dedicated environments for lower prices.
On top of the basics, I provide:
Snapshot backups of files and databases.
Cloud e-mail hosting from Fastmail.
Remote monitoring of all systems and services from another datacenter.
SSL, DNSSEC, CDN, DDOS protection (when I manage your domain name).
Photo of the old rack from 2008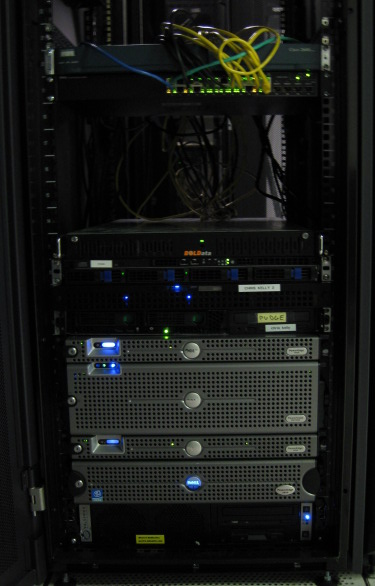 ithoughtly proudly uses services from:
Signup now!